If you are looking for an original idea that can amaze your soul mate for the great Proposal, then you are in the right place!
choose Val d'Orcia as a romantic setting and our services for an unforgettable moment!
Val d'Orcia is now an unmissable destination for all visitors of the world, and do you know why? Because its scenarios, which change every time with the seasons, lights and colors, create ideal frames for unforgettable moments, where you can spend holidays, stays, events… and unique situations like a marriage proposal!
It is not only the Proposal that counts, but the location and the atmosphere must be perfect, as that memory will remain over time.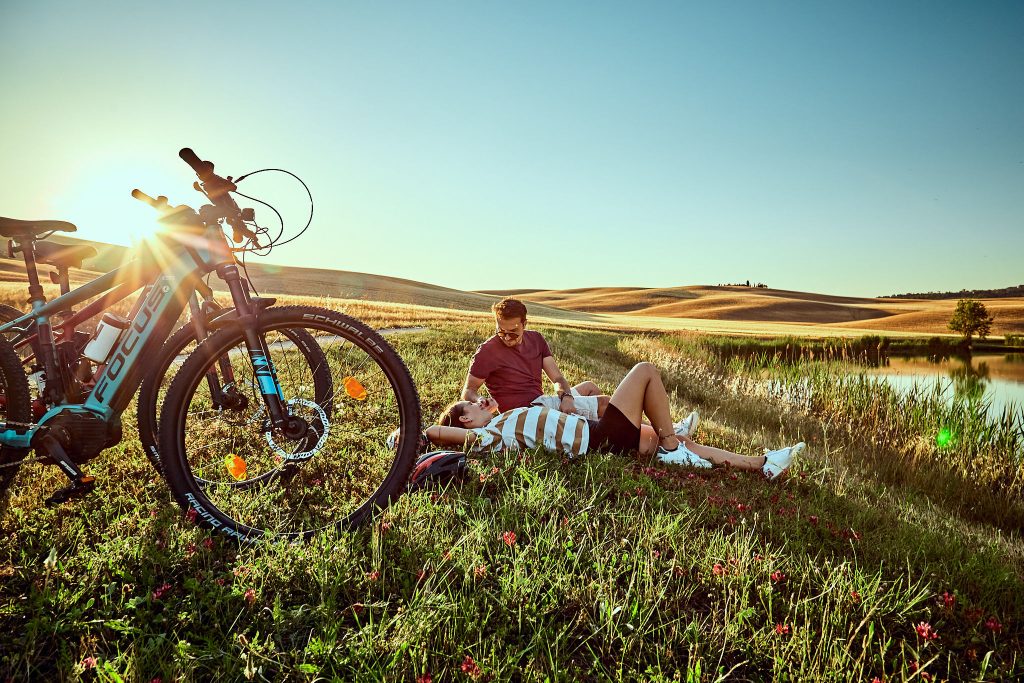 If you are a romantic and at the same time dynamic couple, who love to travel and experience different things, then a Marriage Proposal with our e-bikes is really the perfect way!
Book a classic tour alone with your sweetheart or choose a guided itinerary with our companions, and if you want, you can arrange a surprise with flowers, music or photographer who will immortalize your moment forever!
Trust us and our experience to create something unique…
Visit our CELEBRATE page for more ideas: to amaze the people you love most, to give them a gift and therefore to you too!